Author: Tania Lestal
The district of Kalamaja was long regarded as home for my family. My grandfather Alexander Lestal (born 1921) grew up there and was surrounded by family who lived nearby. His cousin Ralf Lesthal (grandfather of Andrei Nazarov) lived in Graniidi Street and his cousins Dorothea and Karl Niggul lived at Köie 1a-1. Alexander's parents spent several years living in Russia before his birth. His mother Margarethe studied to be a cook in Moscow and his father Arthur was an accountant, photographer and translator. When they returned to Estonia they briefly lived at Köie 1b, next door to Arthur's mother Helene (Leenu) Lesthal before moving to Kopli Street. Margarethe owned a laundry at Kopli 22 called 'The Rekord'.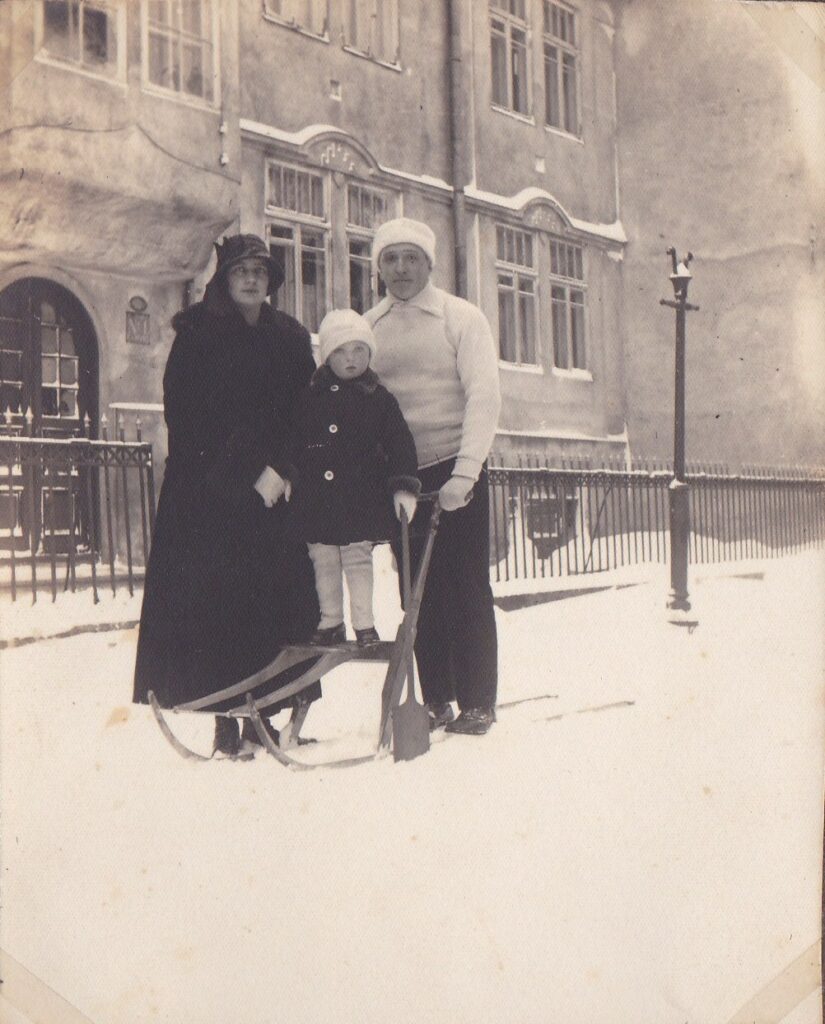 Joyful life in the 1930s

In 1918 Alexander's grandmother Helene moved into the Lender House at Köie 1a. It was a very modern stone building for its time and was one of the first buildings in the street to have indoor plumbing. Three generations of the Lesthal/Niggul family lived at Köie 1a-1 until 1941. There was Helene, her daughter Ellinor with husband Karl Niggul and their two children. My grandfather Alexander often stayed with them during the week when he went to school in Tallinn. His uncle Karl Niggul was a very noble and upright man. He fought in the Estonian War of Independence then went on to study law before serving as a judge at the Tallinn district court. He sometimes had to go to Saaremaa to work on cases. Aunt Ellinor was a very loving and kind woman who doted on her family. She made birthdays special and was the perfect mother in the eyes of her children. All the grandchildren in the family called Helene 'Amama' and my grandfather Alexander had the kodunimi 'Buba'.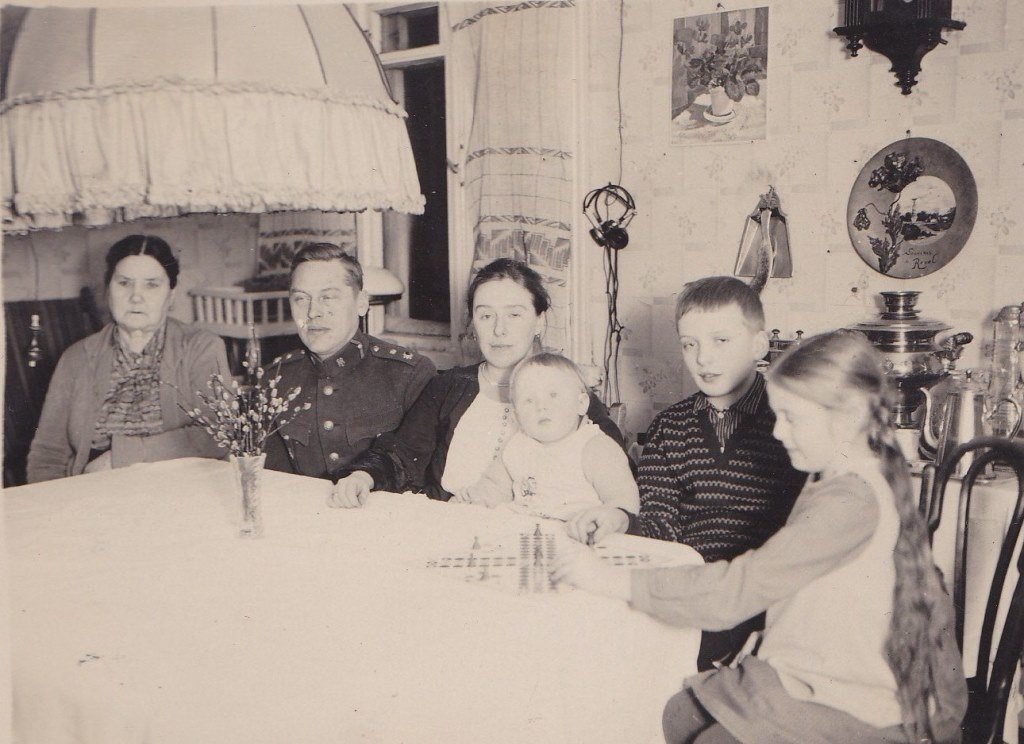 The house at Köie 1a was only a few minutes' walk from the Baltic Sea. When Alexander, Dorothea and little Karl were growing up, they could hear the horns and sirens coming from the ships in the harbour. Their imaginations often ran wild as they wondered where the ships came from and where they were going. During the 1930s life was quite joyful and idyllic for them all in Kalamaja. It was a prosperous time with lots of family gatherings, parties and music. My grandfather Alexander was quite gifted musically, he could play the piano and picked up new instruments with ease. His favourite instrument was his piano accordion. His cousin Dorothea loved to listen to him play and he took it with him everywhere.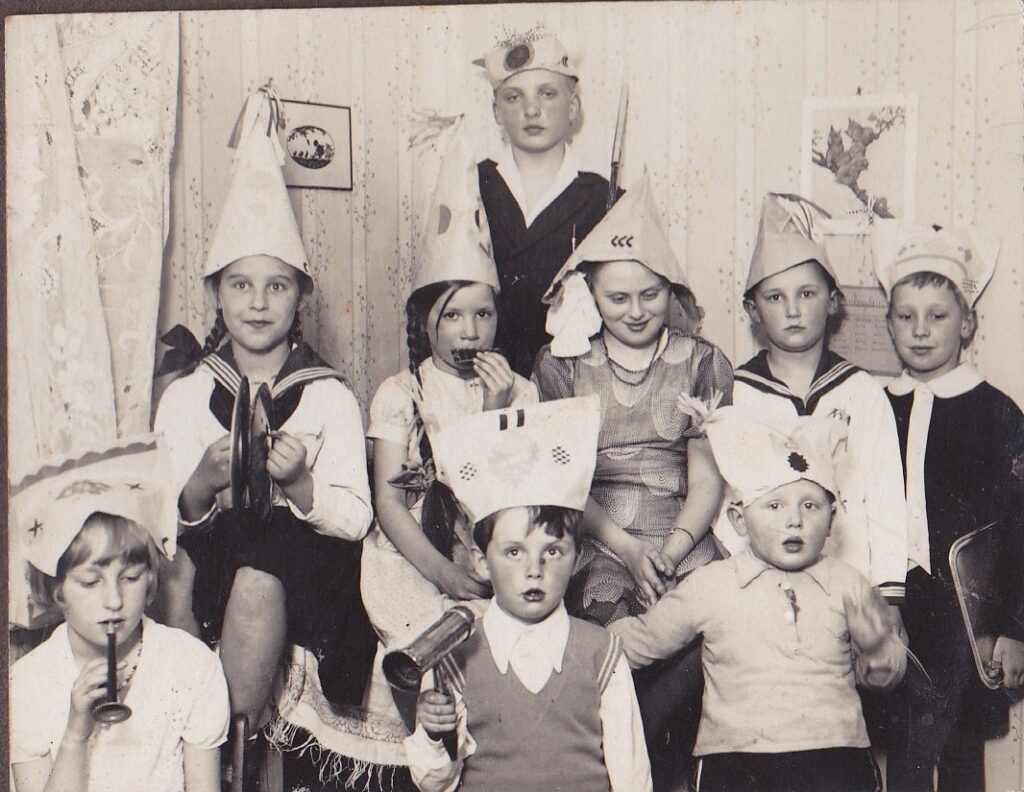 Danger looming in Estonia

My family probably would have remained living in Kalamaja and indeed Estonia if it wasn't for the Soviet occupation. In 1940 the Soviets took control and began demoting and replacing people in public service with inexperienced communists. Provocateurs appeared in the streets and people started going missing. Karl Niggul remembered walking past the Riigikogu the day the Soviets lowered the Estonian flag atop Pikk Hermann Tower and replaced it with the red Soviet one. It was a sad, sad day he would never forget. As danger loomed the family made the reluctant decision to leave Estonia. They applied for passage on the second wave of the Baltic German resettlement Programme. With a heavy heart they left their home in Köie 1a-1 and resettled in Germany. Years later, in 1979, Dorothea returned to Kalamaja and visited her old home. To her surprise, her former neighbour, Mr Talivee still lived there and told her about everything that had happened during the past 38 years. Dorothea was also overjoyed to be reunited with her cousin Ralf. He was one of a handful of relatives who had remained in Estonia. Dorothea later wrote a short memoir about her childhood in Kalamaja. They were some of the happiest years of her life.